Family Transcends
RACE, SPACE, AND TIME
Three successful black siblings from Harlem discover their heritage while searching for clues about their long-lost grandfather, Samuel Lowe. Their emotional journey spans from Toronto to Jamaica to China, reuniting them with hundreds of Chinese relatives they never imagined existed.
The First New York Hakka Conference
"Chee Gah Ngin | Many Places, One People"
NYU Campus, New York City
October 16 - 18, 2015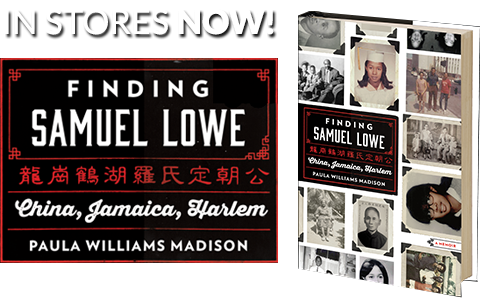 Spanning four generations and moving between New York, Jamaica, and China, a powerful memoir that is a universal story of one woman's search for her maternal grandfather and the key to her self-identity. Now also available in an audio book edition.
ORDER NOW
BOOK PREVIEW